jEPlus+EA Key Features
Version 1.7.6 Beta
Back to Table of Contents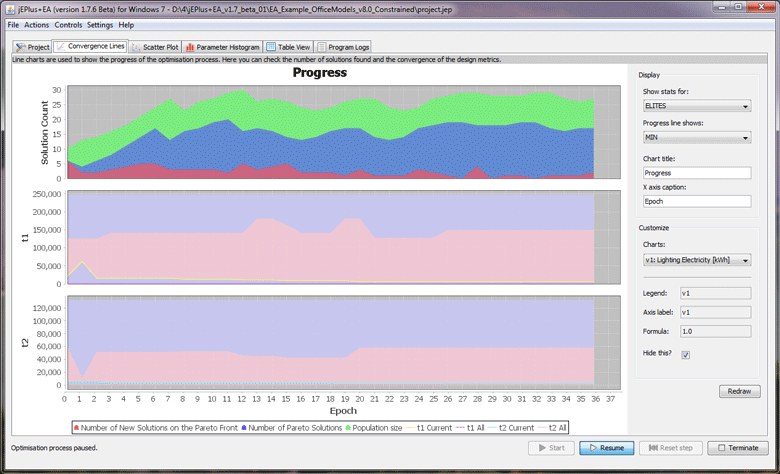 ---
jEPlus+EA v1.7.x is a powerful and feature rich optimisation GUI for EnergyPlus and TRNSYS. The beta releases are free to use for both commercial and non-commercial purposes. Terms and Conditions apply.
Interactive charts and tables are available to help you visualize, filter, mark, and export solutions, and explore the relationships between parameters.
And, last but not least, full-featured command-line interface is provided for automated optimisation tasks or integration into other tools.
Go to the Download Page (log on is required)