jEPlus+EA Key Features
Version 1.7.6 Beta
Back to Table of Contents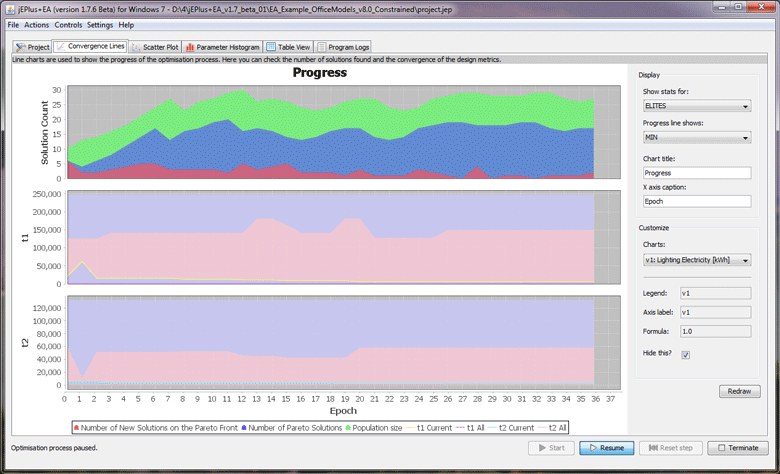 ---
jEPlus+EA v1.7.x is a powerful and feature rich optimisation GUI for EnergyPlus and TRNSYS. The beta releases are free to use for both commercial and non-commercial purposes. Terms and Conditions apply.
It fully supports jEPlus projects, with user-defined constraint and objective functions.
There are flexible ways to extract from simulation results or inject user-specified data.
Highly efficient and versatile multi-objective optimisation algorithms (based on the popular NSGA-II) is employed to work on all types of optimisation problems.
You can run simulations either locally or online with the JESS simulation server. You can even write Python code to run additional calculations or call other simulation tools.
Interactive charts and tables are available to help you visualize, filter, mark, and export solutions, and explore the relationships between parameters.
When optimisation is progress, solution data is automatically saved to avoid loss of work. You can load a previously saved work space and continue with the process.
And, last but not least, full-featured command-line interface is provided for automated optimisation tasks or integration into other tools.
Go to the Download Page (log on is required)