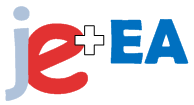 Download jEPlus+EA v2
---
The current version of jEPlus+EA v2 is released free of charge under a proprietary license. By downloading the software, you confirm that you agree to be bound by the terms of this Agreement. If you do not agree with any term or condition, do not download, order, open, install or use the Software. Please note that jEPlus+EA v2 relies on the ENSIMS Web Service to perform its main functions. The ENSIMS Web Service is provided under separate Terms of Use and Acceptable Use Policy.
We are currently updating the SSL Certificates on the ENSIMS websites which may affect some of the users. After the update, the previous versions of the jEPlus+EA program might not be able to connect to all services. If your copy has stopped working, please use one of the options below to upgrade.
1. New users and existing users,
Download: jeplus_ea_v2.1.0_beta_06.zip (Released: 18 July 2023)
2. Existing users of jEPlus+EA v2.1.0 who do not want to reset your current E+ and script settings,
Please download trustedcerts.jks.zip, and extract the file within to replace the file of the same name in the jEPlus+EA folder.