meta data for this page
jEPlus+Net
Notice: jEPlus+Net has been fully integrated into the jEPlus Simulation Server (JESS) package. Therefore we have decided to stop releasing it as standalone tool. The existing version 1.2 will remain available on this website for the time being. However, we do not provide update nor support to this package. If you are interested in setting up a "simulation farm" for academic or commercial works, please feel free to contact us for available options.
---
What is jEPlus+Net
jEPlus+Net is an extended version of the opensource jEPlus, to support running parametric projects on multiple computers. It is designed to minimize configuration and administration. In most cases, all you need to create your jEPlus+Net cluster is to find out the IP address of the computer on which you are running jEPlus+Net GUI, and put it in the dos command (or Linux shell script) file, then copy the whole folder to another computer that will become an execution node. Providing that Java Run-time Environment (JRE 1.6 is required) is already installed on the computer, you do not need to install anything to use it. Please check out the tutorial video to see how it works.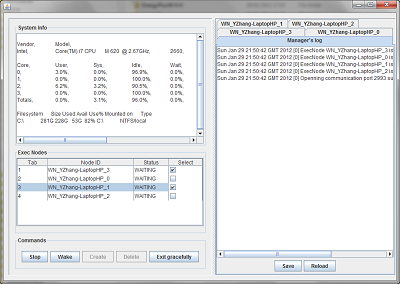 How to get it
To download the program, please go to Get jEPlus+. Please note you need to log-in as a user in order to access the download page.
Tutorials
(If videos below does not show, please reload/refresh this page)
How to use jEPlus+Net
Use jEPlus+Net on Amazon Cloud